Series KT-R
Hydrocarbon machines
Series KT-R 02 tanks COMPACT VERSION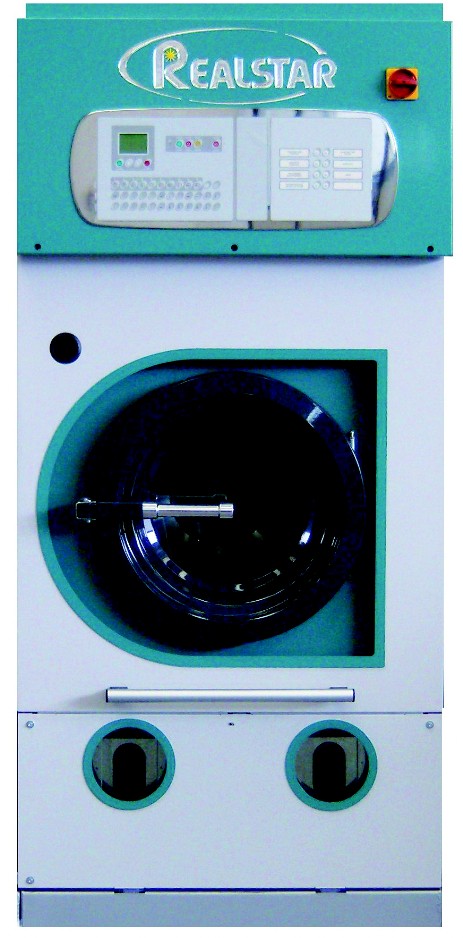 PULSAR D601 with COMBI System
The most advanced control system found on any dry cleaning machine today. The REALSTAR Pulsar D601 with Combi System makes available 20 different programs for both operation as well as maintenance of the machine.
It is easily self programmable by the operator and allows any portion of any program to be modified at any time.
A memory card feature makes it very easy to transfer identical programs to other machines. Manual machine operations are permitted as well.


With the Pulsar D601 with Combi System by REALSTAR, the future is here today. It is simply the best control system to be found in our industry.

Our commitment to research and development has resulted in machines recognized through out the world for their highest standards of quality control, cutting edge technology, and compliance with rigid environmental regulation.

REALSTAR engineers have designed alternative solvent machines that meet the above requirements for use with any Class III A solvents such as Hydrocarbon (flashpoint 56 degree C. 132.8 F), Silicone (Green Earth) and Rynex

Experienced dry cleaners have learned they can count on the design and technology inherent in all REALSTAR Alternative Solvent Machines to deliver the best results possible when using Class III A solvents.
REALSTAR alternative solvent machines are available in both two tank and three tank design. Our KT-R Series are two tank versions configured in a slim design.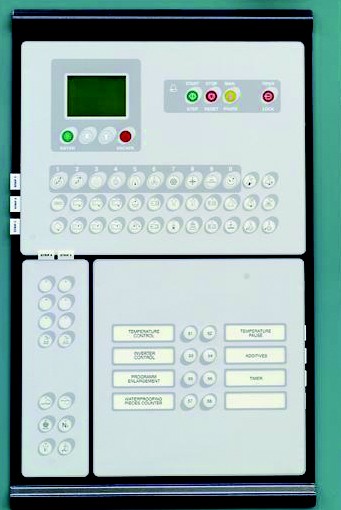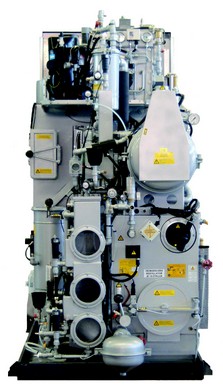 | | | | |
| --- | --- | --- | --- |
| Model | KT R 210 | KT R 212 | KT R 215 |
| Load capacity ratio 1:20 lt | 10 | 12 | 15 |
| Volume of the drum lt | 200 | 220 | 285 |
| Diameter mm | 700 | 800 | 800 |
| Depth mm | 500 | 440 | 560 |
| Turns in washing rpm | 20 - 55 | 20 - 55 | 20 - 55 |
| Turns in extract rpm | 300 - 500 | 300 - 500 | 300 - 500 |
| Door opening mm | 350 | 500 | 500 |
| Volume 1st tank lt | 75 | 85 | 105 |
| Volume 2nd tank lt | 75 | 85 | 105 |
| Useful capacity of the still lt | 84 | 145 | 145 |
| Total volume lt | 100 | 180 | 180 |