Series KM-R
Hydrocarbon machines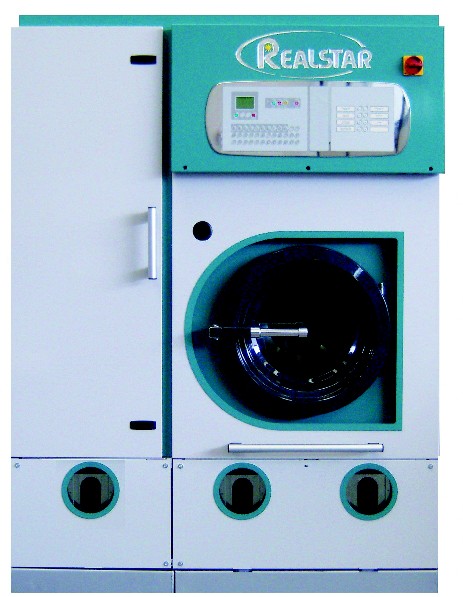 Innovative pre-wash system



An optional feature humidifies the solvent during the pre-wash phase.
This significantly reduces the amount of soap additives needed to remove water-soluble stains which helps to lower your cost.
Solvent from the start phase of distillation is mixed with recovered solvent from the drying phase and moderately humidified.
Using this solvent mixture for the pre-wash phase and during the first phase of the next cleaning cycle means more efficient and effective solvent use with further cost-savings

REALSTAR builds machines designed for use with all of the popular solvents used in the garment care industry.
These machines are available in a wide range of size and configurations; all designed to comply with governmental and environmental regulations.
We offer machines that will meet the needs of the largest production facilities as well as the smaller single plants.
Most importantly to you, we stand behind our products.
We know your success is our success.
This is the philosophy upon which we have built our business.
REALSTAR alternative solvent machines are available in both two tank and three tank design. Our KT-R Series are two tank versions configured in a slim design. Our KM-R Series offer in two or three tank versions in a
traditional wide design.
Experienced dry cleaners have learned they can count on the design and technology inherent in all REALSTAR Alternative Solvent Machines to deliver the best results possible when using Class III A solvents.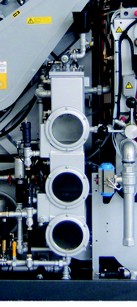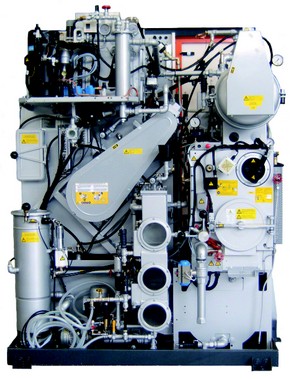 | | | | |
| --- | --- | --- | --- |
| Model | KM R 210 | KM R 212 | KM R 215 |
| Load capacity ratio 1:20 lt | 10 | 12 | 15 |
| Volume of the drum lt | 200 | 220 | 285 |
| Diameter mm | 700 | 800 | 800 |
| Depth mm | 500 | 440 | 560 |
| Turns in washing rpm | 20 - 55 | 20 - 55 | 20 - 55 |
| Turns in extract rpm | 300 - 500 | 300 - 500 | 300 - 500 |
| Door opening mm | 350 | 500 | 500 |
| volume 1st tank | 75 | 85 | 105 |
| Volume 2nd tank | 75 | 85 | 105 |
| useful capacity of the still lt | 84 | 145 | 145 |
| total volume lt | 100 | 180 | 180 |
| | | | |
| --- | --- | --- | --- |
| Model | KM R 310 | KM R 312 | KM R 315 |
| Load capacity ratio 1:20 lt | 10 | 12 | 15 |
| Volume of the drum lt | 200 | 220 | 285 |
| diameter mm | 700 | 800 | 800 |
| depth mm | 500 | 440 | 560 |
| turns in washing rpm | 20 - 55 | 20 - 55 | 20 - 55 |
| turns in extract rpm | 300 - 500 | 300 - 500 | 300 - 500 |
| Door opening mm | 350 | 500 | 500 |
| useful volume 1st tank lt | 75 | 85 | 105 |
| useful volume 2nd tank lt | 75 | 85 | 105 |
| useful volume 3rd tank lt | 120 | 120 | 120 |
| useful capacity of the still lt | 84 | 145 | 145 |
| total volume lt | 100 | 180 | 180 |