Hydrocarbon line
Hydrocarbon machines
A complete range of machines that offer a professional alternative for the most demanding of clients, designed to ensure maximum safety when using any hydrocarbon with "flashpoint" above 56°C and new solvents i.e. Green Earth ™.
These machines have also been designed according to the strictest international environmental regulations and therefore safeguarding both the environment and the operator.
Realstar hydrocarbon machines are available as KT (2 tanks) KM (3 tanks) and HSK (suspended drum for high-speed spin)

PULSAR D601 with COMBI System
The most advanced control system found on any dry cleaning machine today. The REALSTAR Pulsar D601 with Combi System makes available 20 different programs for both operation as well as maintenance of the machine. It is easily self programmable by the operator and allows any portion of any program to be modified at any time.
A memory card feature makes it very easy to transfer identical programs to other machines. Manual machine operations are permitted as well.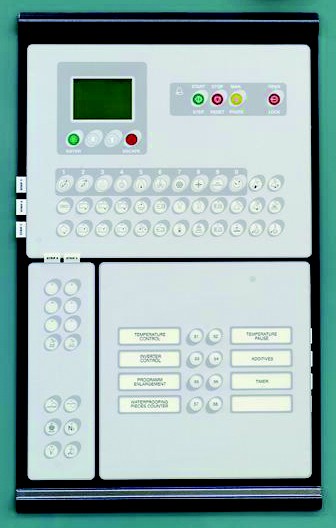 REALSTAR Pulsar D601 with Combi System, allows the operator to preset drying temperatures, both inlet and outlet, solvent temperatures, machine motor speeds, and dosing pump operations, "set it and forget it"!
Its diagnostics capability makes it easy to solve any problems and keep machine down time to a minimum.
With the Pulsar D601 with Combi System by REALSTAR, the future is here today. It is simply the best control system to be found in our industry.